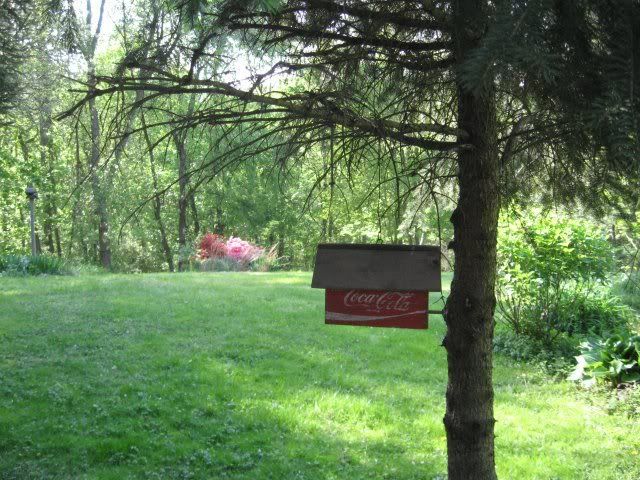 As you near the end of your visual tour, we want to thank you again for visiting our home via the internet and please feel free to tell your friends that there are humans out there committed to maintaining a sound environmental movement through actions as well as words. Remember, our web site www.livingwithmotherearth.com and our email is livingwithmotherearth@yahoo.com
Recycling and conservation....
These words go hand-in-hand with the subject of this web site, but encompass so much more. Many visitors have asked a fair question... " How much do you recycle? "We recycle approximately 98% of everything that constitutes waste or is no longer needed......
We also practice buying products that use recycled materials and avoid materials that are difficult to recycle, such as styrofoam, cellophane or plastic bags.
I must limit my words on this subject, because once I get up on a soap box, I could go on for hours writing about the hypocrisies of the commercial " Green Movement."
I am convinced the masses practice conservation only when it is convenient and / or politically expedient.
Americans as a whole are recycling less than 10% of what is possible and most Americans don't know the true meaning of the word conservation as it pertains to our ecology......
Thus my great admiration for that small segment of humanity that fully respects the environment, even when the spotlight is turned off.... I think that is the definition of integrity.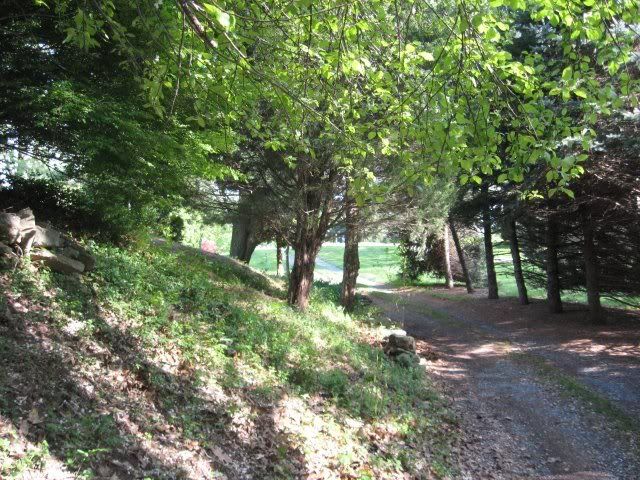 Points to ponder...
Humans tend to try and solve problems they create by going higher tech, when sometimes the solution is back to the basics ....Here is one unrelated example...Around 1952 there was a little car made in America called a " Henry J ". It did everything a 4 passenger car needed to do, it cost about $900 and your grandmother could repair it, plus it got at least 39 MPG going anywhere....Today you can find a similar size car boasting 39 MPG under ideal conditions for $25,000 , it requires a masters degree to repair and all of that is after the automotive industry spent in excess of $500 Million on research and development......Is that progress or what ?
More Points to ponder...........
There is a generic phrase floating around the internet about the...." Modern Day Survivalist"..... In years past a survivalist was a self sufficient person that had a fear of pending doom, who gathered food, guns and basic necessities, then hunkered down in a secluded space and seldom ventured out into the real world......
Today, the "modern day survivalist" is an educated, self reliant individual, who is aware of the potential dangers and risks of a changing world and has taken reasonable precautions to keep his surroundings safe, sane and secure.... No further comment needed......
If half the homes in America were constructed like ours, gas in July 2008 would be 95 cents a gallon, not $3.95
If half the homes in America were constructed like ours, death and destruction from tornados would be 50% less each year..
If half the homes in America were constructed like ours, there would be 2,000,000 (that's 2 million) additional acres of Earth covered by living plants
If half the homes in America were constructed like this one, the environment would not have to absorb the ramifications left by the production and use of 25 million gallons of chemically based exterior paint over the past 25 years.
All of these negative statistics only reinforce my decision to go down a path taken by ancient CHTHONIAN societies....Time will tell if I made the right decision... We could keep going on and on with indisputable facts, but you get the point and it would only get more depressing.
Again, we appreciate your visiting us on the internet (one of man's greatest accomplishments) and should you ever have the desire to visit our home in person, please contact us by e-mail.
Your soon to be friends, Ray & Tommie Sue Scott